Websites
forbiddenplanet.com
Forbidden Planet is the world's largest and best-known science fiction, fantasy and cult entertainment retailer! The largest UK stockist of Doctor Who, comics and graphic novels we specialise in selling action figures, books, DVDs and toys plus we offer all the best merchandise from the cult cream of movies and television. Forbidden Planet also have the simplest and most useable online comic subscription service.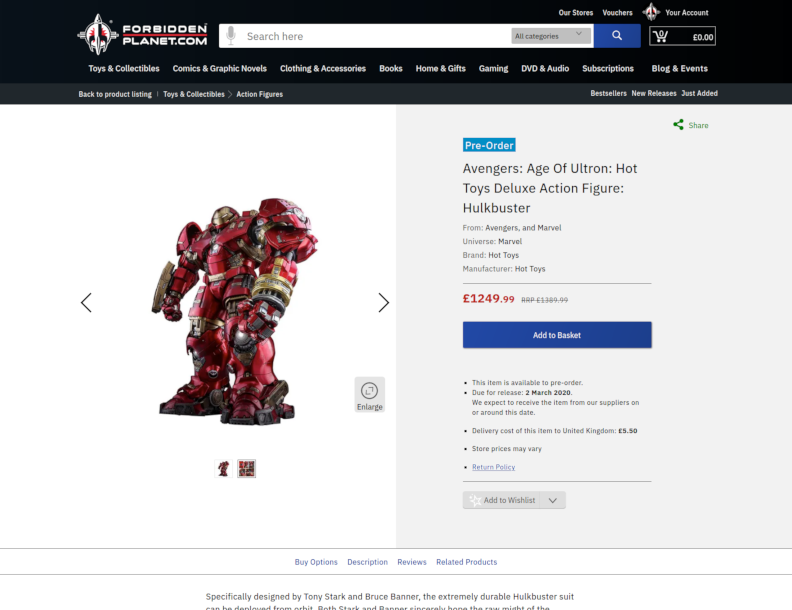 titan-comics.com
Titan Comics offers readers the best new stories from new and established comics creators.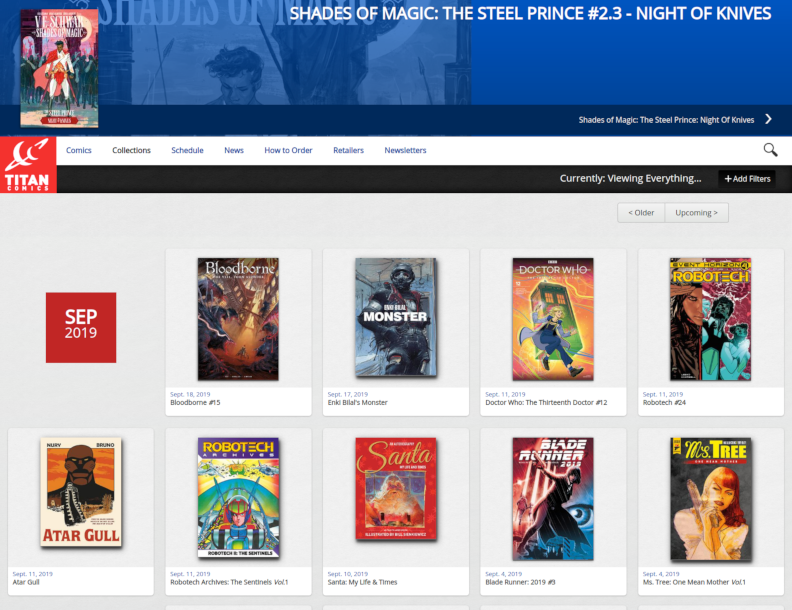 titanbooks.com
Titan Books is a leading publisher of high quality film and TV tie-ins, licensed entertainment titles, fiction, graphic novels and illustrated books.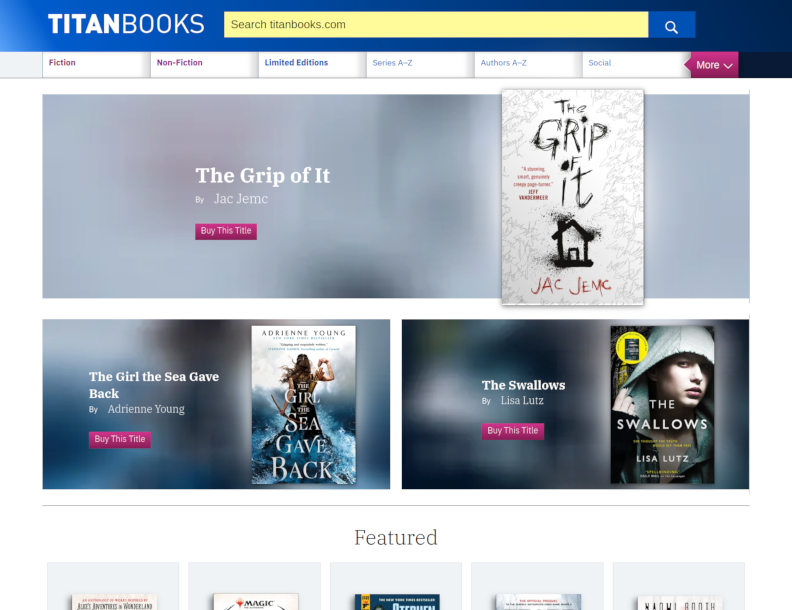 titanmerchandise.com
Titan Merchandise specialise in the finest quality globally-licensed cult products - from apparel to giftware to homeware to premium collectible statuary.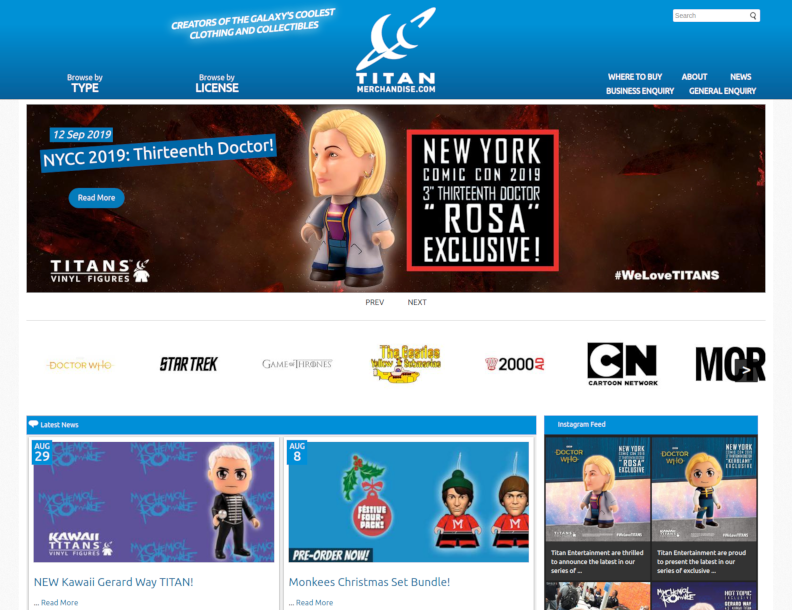 titanmagazines.com
Titan Magazines publishes a range of officially licensed titles for all ages, based around some of the biggest brands in the world of entertainment.